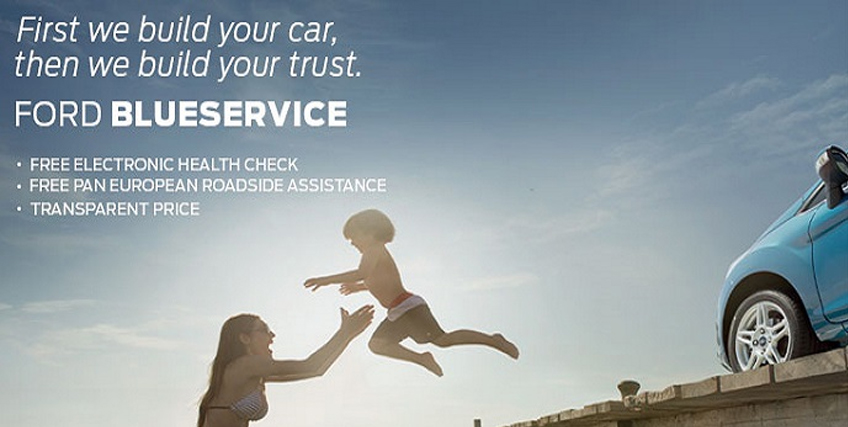 Ford Blue Service
As part of our Ford Blue Service, on having your Ford serviced with us, you will receive a range of benefits including FREE roadside assistance, a price match guarantee, a FREE check for software update and product enhancements, a FREE car wash, all at an affordable price. What's more, all of our technicians are trained by Ford, helping them to need and exceed strict Ford standards that ensure the highest quality results.
Only Ford Original Parts are used in our repairs, which carry a comprehensive guarantee, providing you with additional peace of mind. Ford parts are made to the same high standards as our vehicles, ensuring an exact fit and finish, reliability and performance, which helps the resale value of your car.
FORD Blue Service. We're always by your side
Ford Blue Service is designed to keep your Ford in great condition and help you make the most of your car – over the course of its life span. In fact, there's a range of services you can take advantage of, including:
FREE Roadside Assistance
One year of Pan-European Roadside Assistance comes FREE with every service.
Ford Vehicle Health Check
A FREE health check of your Ford is performed with modern electronic equipment. A detailed report will show if anything needs attention.
Transparent and Simplified Service Prices
Whether it's service or repairs, 7 Day Auto, your local Ford Authorised Repairer, provides great value offers for your Ford to keep you moving
Price Match Guarantee
We will honour any written service quotation from any licenced Independent Garage using Ford genuine parts, and applying the same conditions, offers and high standards that form the basis of your Blue Service (ROI only)
Mobility
We will also endeavour to keep you mobile whilst your vehicle is being serviced.
And that's not all! To find out more information about Ford's fabulous Blue Service, just call us.
Blue Service Pricing